Gifts you should have given - 2012 edition
For the second time in the history of this blog, I'm getting my holiday gift recommendations out before Christmas (I know, amazing).
Full disclosure: I work for Microsoft. But for me personally, the Surface is the tablet I've been waiting for -- one that allows me to work and play on one device.
There are two types of Surface tablets:
This one uses ARM architecture (like most smart phones and tablets), which makes it possible to get 8-10 hours of battery life. While you can't install Intel-based programs on the Surface RT, it does come pre-loaded with Office 2013 Home and Student edition.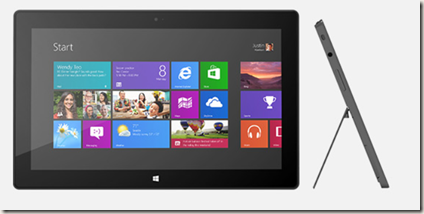 Here are the things I like about the Surface:
It's designed to be used with a keyboard, which attaches magnetically to the bottom of the device
It has a built-in kickstand, which disappears when closed
It contains a microSDXC slot, allowing you to add up to 64 GB of extra storage
It includes a full-size USB port that allows a memory stick, mouse, or whatever you want to plug in.
It has a mini-HDMI port (requires purchasing an extra adapter): Lets you project your Surface onto an HDTV.
I mostly use my Surface to surf the web or play games, but I've been able to do a fair amount of work on it as well. I recently traveled to Phoenix with only my Surface (no laptop), and I was able to do most everything I wanted.
Even though the screen isn't full HD (1080p), it's still sharp and brilliant at 1366 x768 pixels.
Read a CNET review about the Surface RT.
Surface Pro (Avail Jan 2013): $899 - $999
Surface Pro can run older Windows Desktop programs. From what I've read, the big differences between Surface Pro and Surface RT are:
Size and weight: 14mm (instead of 9.4mm for Surface RT) and weighing "less than 2 pounds" (instead of "less than 1.5 pounds")
Intel architecture: Allows you to install and run Windows Desktop apps using Windows 8 Professional
Digitizer and pen support
Resolution: 1920 x 1080 (Full HD)
Touch: 10-point multi-touch (instead of 5-point)
USB 3.0 (faster) instead of 2.0
Mini-display port (VGA) instead of HDMI
Battery life - "approximately half the battery life of Surface RT"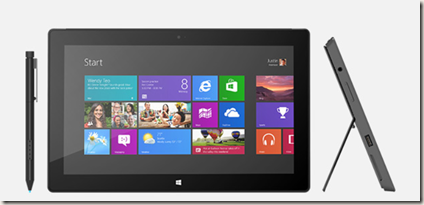 There are two types of keyboards that connect to both Surface models:
Surface Touch Cover ($119.99) - The thinnest keyboard I've ever used, with keys that don't move. (It works much better than you would expect.) Note that this keyboard has a track pad as well, like what you find on laptops.

Surface Type Cover ($129.99) - This keyboard is closer to an actual laptop keyboard. It's still surprisingly thin.
Bose AE2 Headphones ($135)
These headphones have continued to be my first choice and are actually better than many noise cancelling headphones that I've used.
What continues to impress me:
Rich, powerful sound
Comfort: I could wear these for hours and they never hurt my ears.
Durability: Many of the components are replaceable, like the cord and the headphone cushions
Bose SoundLink Bluetooth Mobile Speaker II ($299.00)
After my stereo system broke this year, I decided it was time to get a portable Bluetooth speaker that I could connect to my PC, phone, and Surface. So far, like other Bose speakers, the SoundLink packs a lot of punch for a compact speaker. And with its rechargeable, Lithium-Ion battery, this is a speaker you can bring with you.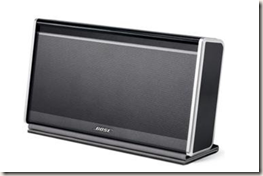 Nokia Lumia 920 4G Windows Phone, Black (AT&T) ($39.99 - Price varies based on service type)
This is, quite simply, the best smartphone I've ever used (I've had a Samsung Focus, Samsung Jack, and Palm Treo). Sure, it's bigger and heavier than what you might expect, but I actually prefer a larger screen. And this screen is gorgeous.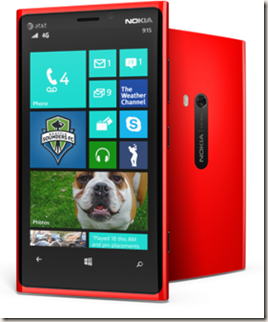 Nokia's apps are also top-of-the-line. The Drive app is superb -- in terms of accuracy and ease of use. But the thing that really makes this phone stand out is the camera. For the first time, I feel like I might be able to leave my Canon G9 at home. Don't believe me? Check out this photo I took at our family holiday party a few weeks ago: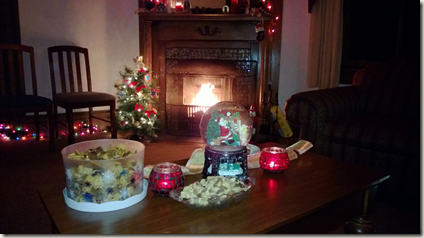 Philips Sonicare HX9332/05 DiamondClean Rechargeable Electric Toothbrush ($166.80)
My cheaper Sonicare model recently bit the dust, so I was interested in a higher-end model this time. This one is definitely a higher end model. ($166.80 at Amazon)
The most unique thing about this tooth brush is the "charging glass." Instead of putting the toothbrush on a charging station, you place it in the glass -- and it charges wirelessly. And the deluxe travel case also doubles as a charger (even via USB!).
Sony BDP-S390 Blu-ray Disc Player with Wi-Fi (Black) ($97.77)
With four people in my house, I was starting to feel the need for another TV; so I bought a smaller Samsung LED TV. The only problem was the bedroom didn't have a cable outlet. I knew that the new Xbox 360 has wireless built-in, but I didn't want to spend that much.
Instead I bought a Sony Blu-ray player with wireless capability. I have to say, this little Blu-ray player does almost everything I want it to do, including:
Blu-ray disc support
Netflix
Amazon Instant Video
YouTube
Steven Spielberg Blu-ray recommendations ($16.97 - $57.84)
This year, there have been quite a few Spielberg films released on Blu-ray. Here are some of my favorites from this year, as well as one from a few years ago:
Wabash Valley Farms Whirley-Pop Stovetop Popcorn Popper ($21.97)
I probably use this popper 2-3 times per week. This is still the best popcorn popper I've ever used. Here's why:
It uses a manual hand crank to stir the popcorn, so you the popcorn is less likely to burn -- and you pop more of the kernels.
The vents on top of the popper let the steam escape, which makes for perfect popcorn.
The popper heats up quickly and only takes about 3 minutes to pop 6 quarts of popcorn.

Vic Firth 8" Federal Pepper Mill, Black $46.00)
Looking for a nice pepper mill? Check out this model by drumstick manufacturer Vic Firth.
BackJoy Relief Cushion (Black, 120-300-Pound) ($39.99)
When my back started hurting for a few weeks, I saw this cushion at Bed, Bath, and Beyond, and thought I'd give it a try. It's amazing that sitting on something like this could have such an effect on your back, but it does.
You can read more about how Backjoy works here.
Labels: Gifts
posted by AndyO @ 7:49 PM
1 comments