Maui - Day 2: Kihei and Maalaea - Saturday
I slept horribly last night. Nightmares and other strange dreams. Woke up at 1:30 a.m. totally dehydrated, so I went out to the fridge to get something to drink. The curtains were open, and I walked up to look out at the sea. The stars took my breath away, as they have before in Hawaii. Something about being on an island makes the night sky seem alive. Then I went back to bed.
I woke up again at 6:30 a.m. (which would be 9:30 in Seattle -- so I guess I slept in a little). Unfortunately, Brenda, who usually wakes up early in Seattle, woke up at 4:30 or something like that.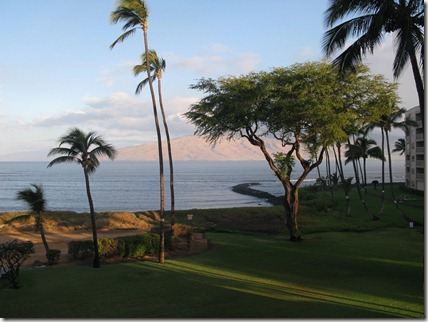 Brenda had been working on the refrigerator, which still wasn't working right; she'd put all the perishables on ice in the fridge. (Later I called Linda, the property manager, and she gave us a "lifeboat" fridge in another room to transfer our food to.)
We wanted to go out to breakfast at the Kihei Cafe, but the kids were being difficult. Instead, Brenda made me an amazing shrimp omelet.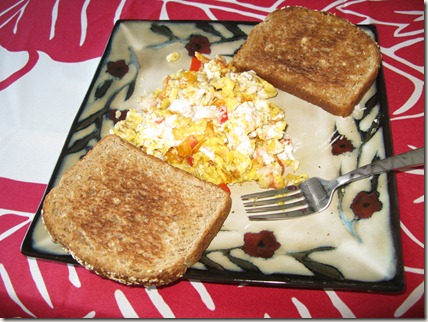 We finally set out to get our snorkel gear at Maui Dive Shop down the road from us. Of course, we couldn't just get dive gear. We bought new swimming suits, UV-protection shirts, toys, and all kinds of stuff.
We meant to go snorkeling, but we realized that we'd missed the window, as the fierce trade winds were now blasting Kihei. We went to Plan B, which was going to Maui Ocean Center.
Maui Ocean Center
This aquarium is located about 10 or 15 minutes away from Kihei in Maalaea (on the other side of the bay). I've been to a lot of aquariums, including Monterey Bay, New Orleans, and Seattle, and the Maui Ocean Center is up there with the best of them.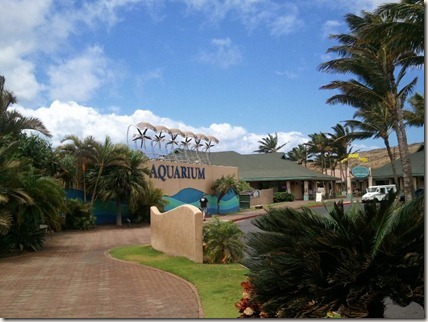 The most impressive feature of the aquarium was "the Open Ocean," which includes a huge viewing wall and a 54-foot acrylic tunnel that runs through the tank. In this tank, we saw hammerhead sharks, rays, and other sharks cruising around looking for lunch. In the tunnel, they flew right over us.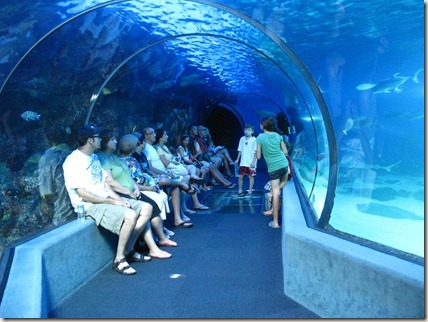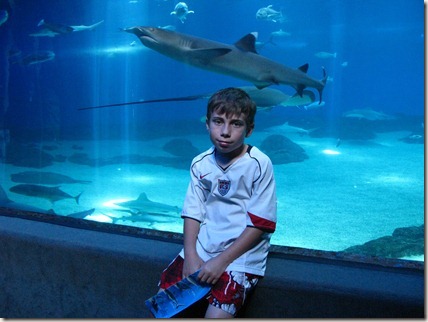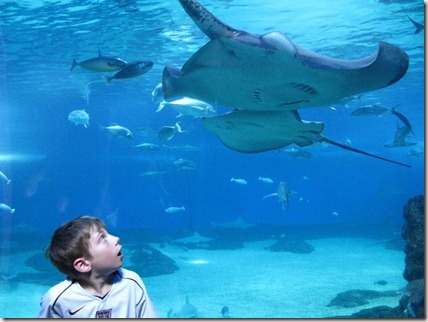 Also impressive were:
The "Living Reef", which takes you from the rocky surge zone to the deep reef in 41 different exhibits.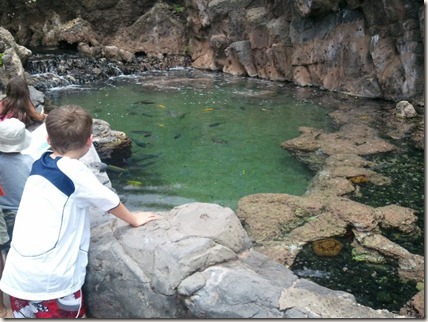 Sea Jelly Gallery, where jellyfish pulsated in a floor-to-ceiling cylinder.
Shave Ice in Kihei
After the aquarium, we drove back to Kihei and ate shave ice and hot dogs at Local Boys Shave Ice. The girls working there said they were glad to see us, since it had been slow all day. As we were standing there ordering our shave ice, a huge line started to form -- so they weren't slow anymore.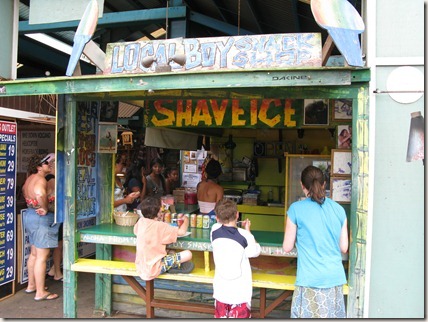 After that, drove back to the condo, watched sunset -- and then Cameron and I played Angry Birds (now that's an addictive game!)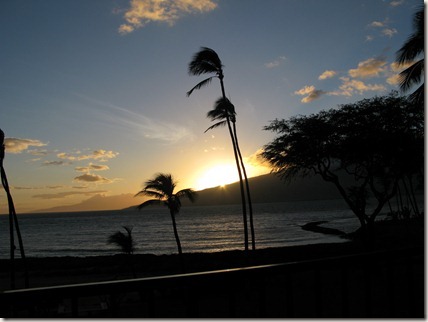 posted by AndyO @ 11:00 PM
0 comments