The Exorcist: The first blockbuster horror film
The Exorcist raised the bar on horror films, creating a truly terrifying story that's still scary today. The Exorcist brought a realistic approach to horror that hadn't been seen before, and was the first horror blockbuster, grossing (US) $232,906,145 in the U.S. If you adjust the gross in today's dollars (2012), it would be (US) $865,991,500 (the 9th highest U.S. domestic gross).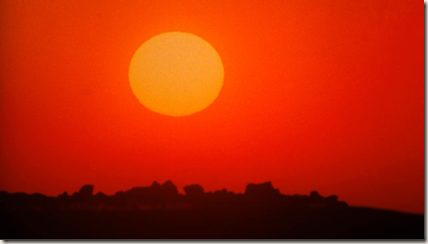 While The Exorcist didn't win the Oscar for Best Picture in 1973, it did win for Adapted Screenplay and Best Sound. It was nominated for a total 10 awards.
The other films nominated for the Best Picture Oscar in 1973 included:
The Sting (Winner)
American Graffiti
Cries and Whispers
The Exorcist
A Touch of Class
For the Golden Globes, The Exorcist was nominated for seven awards and won four awards, including Best Picture.
The cinematic and cultural influence of The Exorcist
The Exorcist's influence has only grown since its release, as polls frequently rank it among the scariest films of all time. While it hasn't been added to the AFI's top 100 films, it has made the "AFI's 100 Years ... 100 Thrills" list, coming in at #3. To see the effect of The Exorcist on other films and TV, see this IMDB Movie Connections page for The Exorcist.
Perhaps it's understandable why the Academy was wary of voting for The Exorcist. First and foremost, horror films didn't win Best Picture. And then there was all the hysteria and hype around the film.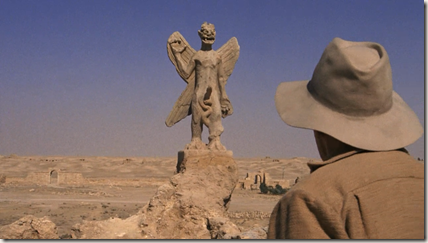 In L. Vincent Poupard's excellent article, "The Cultural Impact of the Exorcist," he writes of what happened when the film was released:
When The Exorcist came out, a strange occurrence happened across the country. For the first time in years, churches all over became packed. There were tens of thousands of people that were so affected by what they had seen in The Exorcist that they needed some kind of guidance to comprehend and understand what they had seen. Many people turned to the Church for guidance.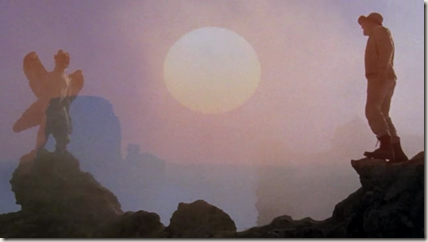 In John W. Whitehead's article, "Who's Afraid of The Exorcist?" he writes of how the film was released at a crucial time when many people were questioning the existence of God:
The Exorcist captured the critical questions of its time: Is God merely the delusion of a handful of prophets and gurus? Is Satan personified evil? Made against the backdrop of the Sharon Tate massacre and the chaotic events of the late 1960s, the film examined what happens when the insanity of evil and violence mash up against the soul. In a sense, with the triumph of the spirit, The Exorcist signalled the end of the death-of-God movement.
It's not often that a film has this kind of impact in society.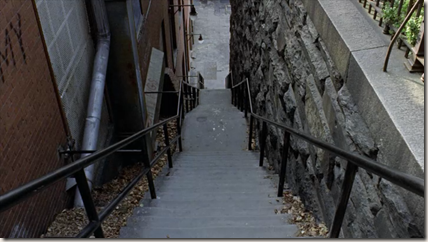 Labels: Commentary, Film
posted by AndyO @ 11:28 AM
0 comments